leagues/ summer programs
We have adult leagues, Ladies, Mens and Mixed. also along with our Youth Bowling League. and our handicap bowlers. We are here for everyone. From September to May leagues are in full swing. A good indoor winter activity, We have summer programs for all ages, a great way to stay out of the sun, and rainy days. With a full snack bar, and being licensed we can serve you, all year round.
Parties / Company Outings
Anniversary parties, Christmas parties or Company mixers. A great way to get out and enjoy. Make teams or just have fun, you bowl at your own pace. Our Lanes can hold up to 96 bowlers. With Qubica Computerized scoring bowling is made easy. Also with our games room, pool table and TV's we have entertainment for all ages.
Fundraisers
With a variety of options to choose from, your group or organization not only raises money but also creates an enjoyable and memorable event for your members and friends. Fill the lanes and make a bundle.

JOIN THE TEAM PROGRAM, has made a big difference for group and organization, fundraising couldn't be more easier. For more details check out our JOIN THE TEAM page
Birthdays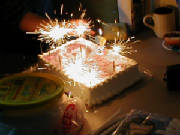 We do over 500 Birthday Parties a year. So you could say we are Birthday Party Central. Any age form 3 to 80 we have done them, parties sizing 2 to 40. Always a great time. We have 3 different packages to choose from,
2 games of bowling, Pizza Slice and a drink $10.00 each
1 game of bowling, Pizza slice and a drink $7.50 each
just bowling $3.00 per game Shoe rental included
SORRY: no outside food or drinks can be brought into the centre, except for birthday cakes.
New this Fall have your birthday party with us, enter the Pirates Theme Contest, and you could win your next years Birthday party Free and with a Pirates Theme, Don't miss out...AAAAAARRRGGGG. if your not into Pirates you still get your next years party for free if you win.
Ahoy, start your Pirate adventure with you and your pirate crew, trying to sink the other pirate ship/s, after a good Pirate pizza fest. you and your crew try to find the hidden treasuer on the map.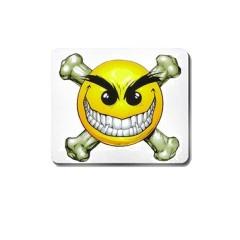 suggested for ages 9 and younger:
Our History
The Delaney Bowling Centre has been in operation for 51 years, before that the building was the Delaney Theatre from 1930 to 1960, then it was turned into a Bowling centre, when TV was getting popular, the crowds started to die off a bit. So before the Delaney family felt the Technoligy bite, they made the change over in late 1960 and kept the doors open.
Now being one of the few centres in ontario to still have free fall pin setting machines, we can boast about being one of the few centres where you can bowl and have no strings attached.